With a process to achieve financial independence
Our goal is to make financial independence a tangible goal for women at any stage of their financial journey.
That is why we, as female financial coaches, invest exclusively in high-quality and inexpensive ETFs.
Depending on the risk profile, financial situation and personal risk preference, we design an individual investment portfolio for each woman and also offer our expertise for re-balancing in order to adapt the investment portfolio to the changing life situations of our clients.
Investing is made easy for women with FinMarie
Only the Best for You: Our Investment Options
The experienced team at FinMarie has used their expertise and thorough research with regard to the most suitable Robo Advisor for their clients
a) to identify and b) make accessible.
To note:
Alternative options are also available for professionals elsewhere – but with higher costs and / or high entry thresholds.
When choosing investment options, we made sure that
Making investment a little more relaxed
At FinMarie, you don't have to worry about things like the security of your data or bank,
• You can start right away (from € 50 at Growney),
• You can be sure that you don't waste money on excessive fees
• You always have transparency and
• if something happens ... we are there for you.
The important thing is that you get started.
Others can attest:
Investing with FinMarie is now easy and enjoyable, and there is no longer a good excuse. And above all: it works.
Investing for women with FinMarie is secure
FinMarie itself is subject to the Federal Financial Supervisory Authority and is audited according to KWG §34f trade regulations and approved as a financial asset broker.
Your deposit account is managed via the respective bank in accordance with German banking law. In the unlikely event of bankruptcy of the bank or FinMarie GmbH, your money is protected accordingly.
Your deposit account is yours. It can only be accessed by you.
The asset manager Vividam may only buy and sell funds under the investment guidelines.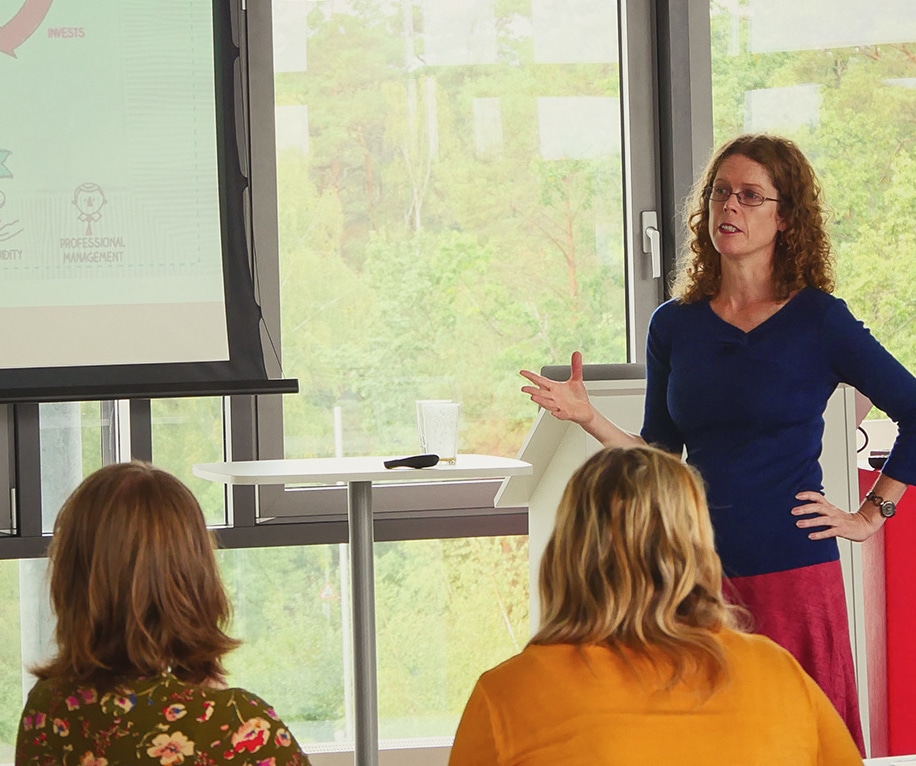 Always there for you: Our Coaching
Of course, you can also start right away. Just scroll down and get started.
Typical items that we clarify with you with personal financial coaching:
What money is to be invested for what time?

What are your expectations for risk and return??

What is your cash flow like?

How much are you comfortable to invest?

And what amount would you like to save monthly / annually?
As soon as you have achieved clarity, you can comfortably invest your money.
You are already clear on these points and want to get started?
Your priorities determine your investment:
What is an ETF Savings Plan?
Investors who want to invest in ETFs on a regular basis can achieve this with an ETF Savings Plan. This means that investors can take advantage of smaller investment amounts (from € 50) that should provide a higher return over time than a savings account money account.
Do I have to decide between investing in Growney OR Vividam?
No, you can choose which investment option you prefer at any time, and you can also in both options should you wish, in any amount of your choosing, as long as the minimum investment requirements are met in both options. We would be happy to advise you if you would like assistance to decide which is appropriate for you.
What does 'sustainable investing' mean?
Sustainable Investing is the general term for sustainable, responsible, ethical, social, ecological investment and all other investment processes that include the influence of ESG (environment, social and governance) criteria in their financial analysis and selection.
"Impact Investment" – is that also sustainable?
Impact Investment is a sub-category of sustainable investment.
These are investments in companies, organisations and funds with the aim of having a social and / or ecological impact in addition to the financial return. Impact investments can be made in markets in both industrialised and developing countries. Impact investments are often project-specific and differ from the approach of philanthropy (in which no financial returns are expected).
At Vividam, special thematic funds (water, climate, renewable energies, etc.) are also part of the impact investment strategy.
Since the publication of the 17 UN SDGs (Sustainable Development Goals) in 2015, more and more investors have measured the impact against these 17 goals.
Can I only invest a one-off amount with FinMarie or can I invest on a regular basis?
Both are possible. You can decide whether you want to make a one-off investment, implement a savings plan or combine both.
Is there a minimum investment amount or minimum savings amount?
The minimum investment with Growney is 50€ as an initial investment, with a 25€ per month savings plan. With Vividam, the amounts are higher with a minimum initial investment of 3.500€ and a minimum monthly savings plan of 75€ per month. Changes to both savings plans can be made at any time.
How and where do I complete the contract for the investment account?
The contract is completed entirely digitally. You complete the contract in the respective investment tool Growney or Vividam by clicking on the "Open deposit now" button in the "Conclude contract" step. Before doing so, we ask you to confirm that you have read our contract documents by ticking the appropriate box. For your documents, we will also send you all the relevant contract information by email.
What are the investment risks?
Like any financial investment with securities, the growney investment strategies and vividam investment strategies are subject to market fluctuations and thus there is a risk of loss. However, there is no obligation to make additional payments at any time. Losses are possible and even likely in the short term, as the ETF portfolios will fluctuate in value due to the broad diversification. However, historical developments show that losses are almost always offset by stronger growth phases, so that the overall balance of an investment over a longer period of time is very likely to be positive.
What are passive ETFs?
Investments are made in a broadly diversified world market portfolio of passive index funds (exchange-traded funds) that are traded on the stock exchange. ETFs track the performance of a market index as closely as possible and also offer the opportunity to invest in an index without actually having to buy the assets contained therein, such as shares, individually. With ETFs, you can invest comfortably, cheaply and widely. At the same time, this is a flexible form of investment, because you can buy and sell your fund units at any time.
Powered by HTML5 Responsive FAQ
Join our free Facebook Group
Ask questions about money and finance, get answers, exchange ideas with like-minded women.
Start Now!